Gesu Centennial Celebration
Reconnect with classmates and friends on Saturday, July 30, 2022! Register for the reunion and/or support Gesu Church and School with a gift.
There is 1 active challenge!
Register now
Organizer
Leaderboards
Alumni attendee leaderboard
Update #2 - 2 months ago
We want to hear your stories!
This is an invitation to create a two-to-three-minute video of you which will be edited with other videos to create a presentation we will share during Gesu's Centennial Celebration on July 30, 2022. (Before you begin, you might like to watch this video for ideas about how to look your best when making a video of yourself.)
To participate, please read the following directions:
1. Grab your smart phone and point it directly at (not below) your beautiful face. (You might need to prop the phone up on a pile of books so that it's level with your face.)
2. Open the photo function and select video.
3. Flip the camera so you can see yourself, look directly into the camera, and begin recording your answers to the following questions:
• What is your name? (Make sure you include the name you used at Gesu School).
• When did you graduate from Gesu School (or would you have graduated)?
• How many years did you attend Gesu School?
• Who was your favorite Teacher and what is your favorite memory?
At about the three-minute mark, stop recording. (Unfortunately, we don't have the capacity for longer videos.)
Upload this video to us using WeTransfer. (You do not need to create an account.) Go to wetransfer.com on your phone's web browser. Click on Send a File. Enter our e-mail address: **[email protected]**. Enter your e-mail address. Enter your name and Gesu 100 in the Message field. Select the video from your library and send the file.
Please submit your video by April 30, 2022!
If you are having any problems and need a quick answer, feel free to contact Pat Jones or Sharon Vlahovich at [email protected]. Thank you for participating in our Centennial with us!
Posted on Friday, March 4th, 2022, 4:39 pm EST
See all updates
About
Gesu Parish will celebrate 100 years on July 30, 2022.
The church was founded in 1922 and the school opened shortly after.
Come to the celebration to:
Reconnect with classmates and friends
Tour the church or school
Attend Mass
Take a class photo
Enjoy the music, food and drink
Buy a raffle ticket!
Have a great time!
Gesu Church and School count on your generosity to succeed. We greatly appreciate any donations to the church or the school funds. For 100 years, our physical plant has sheltered our community and provided beautiful spaces for worship and learning. As we head into the next century, we want to update and revive these spaces for the next 100 years and the future generations of learners. Many projects have been recently completed, but there are many more and we need your help! You choose where to give:
Gesu Church: Help Gesu thrive in its next 100 years. These funds will support outreach, staffing, and maintaining our beautiful buildings.
Gesu School: Gesu Fund (unrestricted), The Angel Fund (Restricted to Financial Aid) or the Gesu Alumni Endowment Fund (A gift that gives in perpetuity).
Recurring donations are especially helpful!
Large or small, all donations are appreciated and feel free to talk with us to understand how your donation will be used and our philosophy of being good stewards of your gifts.
We would like to make this Gesu Detroit 100 a wonderful event and raise funds to carry us into the next century! Thank you in advance for your generosity!
Visit the FAQ for all the details.
Update #1 - 4 months ago
Raffle has begun! Gesu Centennial Celebration raffle is selling tickets! Click here for more information.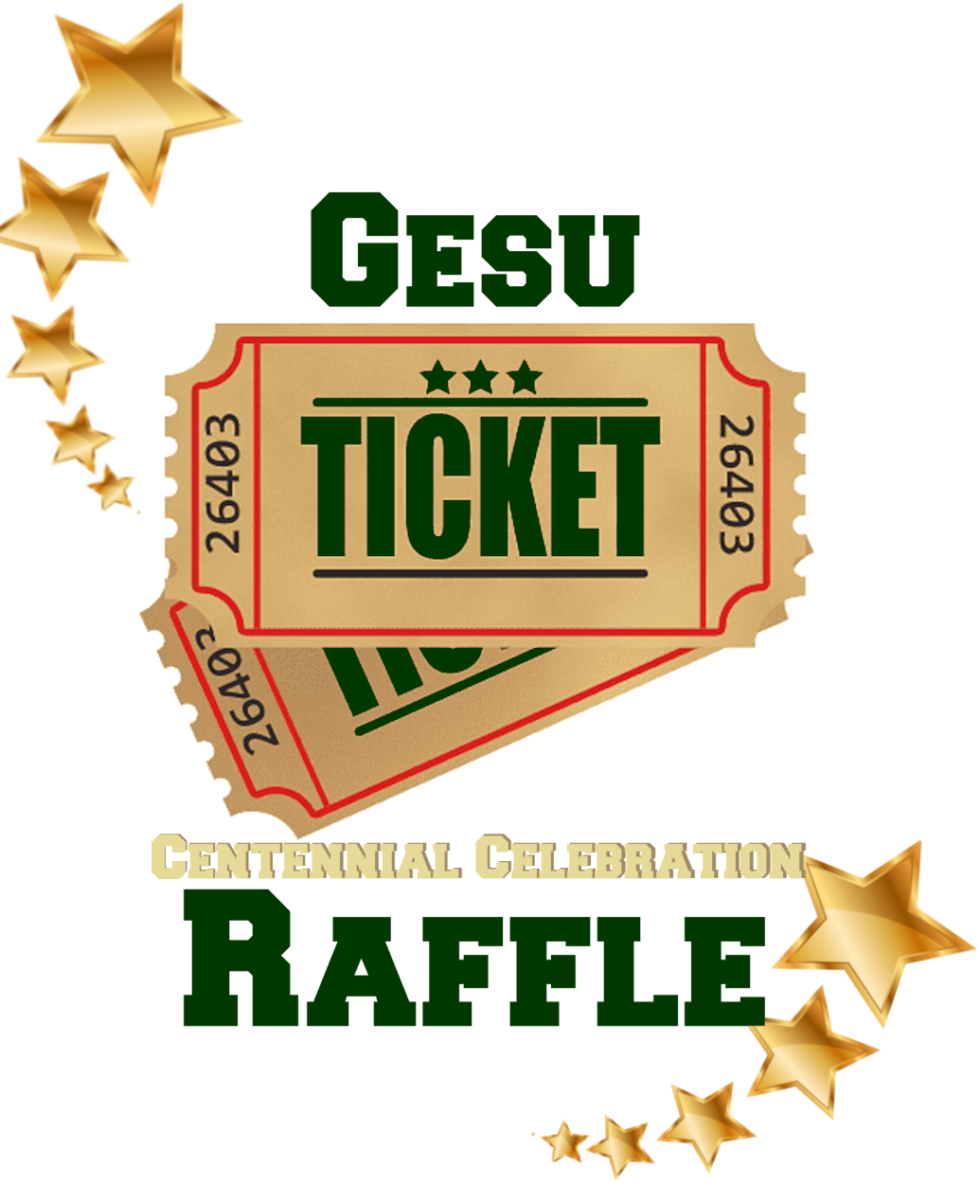 Posted on Friday, January 21st, 2022, 11:28 am EST
Register now
Campaign ends Thursday, July 28th, 2022, 11:59 pm EDT
Registration options
Giving options
Recent activity
Sean Joyce Whipp
Registered 6 days ago
Annie Bussinger
Alumni '71
Registered 9 days ago
Lorraine Mc Laughlin
Alumni '40
Registered 10 days ago
Cheryl Sullivan
Alumni '68
Registered 17 days ago
Registration options
Giving options